Archives
Please click below to view any of the articles in our archive.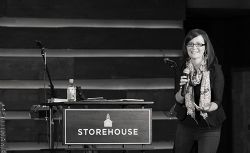 . . . The Lord spoke to me and said, "Lana, it is a different form of intimidation. The enemy is bringing intense heaviness, discouragement, and hopelessness upon many of My prophets right now to wear them down, to cause them to withdraw in such discouragement, because I am leading many of My prophets—who are walking before Me with pure hearts and in awe and wonder of who I am—into the greatest realm of carrying My wisdom and insight like never before. I am bringing these pure ones into a realm of seeing and understanding My ways, My wisdom, and instruction at a deeper level than ever before.

"These pure ones are crossing over into a realm of partnering with Me that they have never walked in before. I am bringing them into such strategic positioning in the earth right now where My voice will THUNDER through them with power, signs, and wonders that have not been seen. . .