Archives
Please click below to view any of the articles in our archive.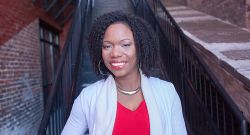 Recently one morning, I was spending some time in worship and was suddenly taken into a vision. In this vision, I saw a heavy rocket blasting off. The sight was so intense; I could see the rocket fires squirting out of the exhaust nozzle with high pressure as it instantly blasted off the launch pad into the sky.
When I came out of the vision, I heard the Father say that as we move into the new decade, we are moving into an era of breakthrough. In the same way that a lot of pressure and force is expensed into the launching of a rocket, many people have experienced unusual pressure and fiery attacks in 2019.