Archives
Please click below to view any of the articles in our archive.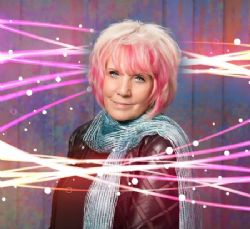 At beginning of year, God was talking to me about the new decade we have entered: 2020–2030. He calls it "The Divine Decade," which will set up the way we will live for the next century. This year, He will begin to openly expose evil men, plans and places that are totally against what He desires and which belong to the darkness—they will be dealt with. He will also openly reveal the good people, plans and places, on this earth, which are just and represent the light and God's own plans—they will be blessed.

These things will begin soon, and we are not to be troubled or be in fear over them. The evil and darkness will FAIL again and again, as they are fighting against God. The just, the righteous and the light, will WIN again and again, as God will have His way in this time.

Look forward to another four years of President Trump in the White House; for even though the darkness has risen against him, the light and power of God is greater . . .