Archives
Please click below to view any of the articles in our archive.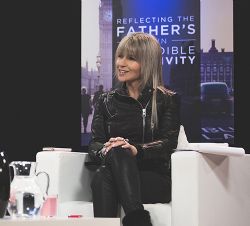 I heard the Father say, "I have called 'Time out' on the devil! I have called 'Time out' on the enemy and tormentor of your soul – on the enemy of your calling and destiny. Your shift is upon you. Your shift is resounding through Heaven, and the angelic have been released to unshackle your chains of weariness, despair and hope deferred. For, in past seasons, you have fought the lion. I saw you fight the bear and you were victorious."
Then our mighty, incredible, powerful Father stood, and His voice roared with authority: "Now...now your shift is upon you! You will fight Goliath and tear down strongholds and influence nations. Redeem, redeem, redeem. Restore, restore, restore!"