It's Just a Name
In the middle of all the mess that is being thrown up around us all, there is not much that can be called even normal.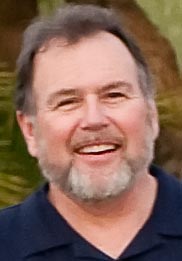 Business', schools and even some churches are closing their doors during this time of global crisis; remember that our Heavenly Father is, was, and will continue to be forever greater than any other. He is the one who is more than wonderful! He is the first, the last, and the everlasting one, and every name shall bow at the name of Jesus!
"that at the name of Jesus every knee should bow, of things in heaven, and things in earth, and things under the earth," Philippians 2:10 (AKJV)
Coronavirus (COVID-19) are just names, names of something that the enemy is trying
to use to scare you, to stir up fear, when God Has given us all a measure of FAITH to stand with Him and against this evil.
My friends God is waiting for us to come into His presence with praise and thanksgiving, grateful for all that He has done for us. Remembering that His hand of mercy, grace, and favor, has been in your life since before you were placed in your mother's womb, because, He knew you then, and He knows you now.(Ps 138 & 139) tell us that wonderful story about our lives. Follow His direction and He will do great and mighty things for you. (Jeremiah 33:3 KJV)
It Might Try to Get Your Attention
Yes, the word does say that things good and things bad, both, will fall on the just and the unjust. (Matthew 5:45 KJV)
The attacks of the enemy, troubles, sickness, and even death are his tricks to get us to look away from God's plans for us, His directions for our destinies, However, I believe that as we stand firm on His Word, rest in His precepts, and follow His directions, His promises will be fulfilled in our lives. He will bring us through! Look at what Isaiah tells us:
Therefore, the Lord is waiting to show you mercy, and is rising up to show you compassion, for the Lord is a just God. All who wait patiently for Him are happy. Isaiah 30:18 (HCSB)
When we keep our faces like flint, turned to Him, our ears tuned to His voice, and the meditation of our hearts focused on Him, our lives will be satisfied in His response, just like He promises.

If We Do This, He Will Do That
The Word says that if we obey Him, and if we follow His commandments, well, just look at these words...( I don't normally print out the entire scripture, but I want you to read what God has promised those who believe and obey will receive.) Moses came down from a face to face meeting with Yahweh, and this is what He was to tell the children of Israel. (Deut. 28:1-14 NIV)
"...the Lord your God will set you high above all the nations on earth. All these blessings will come upon you and accompany you if you obey the Lord your God:

You will be blessed in the city and blessed in the country.
The fruit of your womb will be blessed, and the crops of your land and the young of your livestock — the calves of your herds and the lambs of your flocks.
Your basket and your kneading trough will be blessed.
You will be blessed when you come in and blessed when you go out.
The Lord will grant that the enemies who rise up against you will be defeated before you. They will come at you from one direction but flee from you in seven.
The Lord will send a blessing on your barns and on everything you put your hand to. The Lord your God will bless you in the land he is giving you.
The Lord will establish you as his holy people, as he promised you on oath, if you keep the commands of the Lord your God and walk in his ways. Then all the peoples on earth will see that you are called by the name of the Lord, and they will fear you. The Lord will grant you abundant prosperity — in the fruit of your womb, the young of your livestock and the crops of your ground — in the land he swore to your forefathers to give you.
The Lord will open the heavens, the storehouse of his bounty, to send rain on your land in season and to bless all the work of your hands. You will lend to many nations but will borrow from none. The Lord will make you the head, not the tail. If you pay attention to the commands of the Lord your God that I give you this day and carefully follow them, you will always be at the top, never at the bottom. Do not turn aside from any of the commands I give you today, to the right or to the left, following other gods and serving them."
You Have To Take the First Step
But if you don't follow, and obey, if you just do what you think is ok and go your own way, This is what we see will happen according to Deut. 28:15 (NIV)
"However, if you do not obey the Lord your God and do not carefully follow all his commands and decrees, I am giving you today, all these curses will come upon you and overtake you:" Verses 16-68 describe the sorrow, trials, sickness and torment that God would allow on those who go their own way.
My point is this dear friends, Let us not be focused on the sickness, I won't even go into all the details comparing this to the regular Flu, or anything else, now or in the past. I just want you to focus on what God has said, If you do this, I will do that! Like has been said many times, "Start by washing your hands".

Simple yet it still has to be said. Everything starts with "the first step". Beating this Virus starts by keeping your hands clean, and using common sense, to stop it from spreading, that works.
Having the Blessings and Favor of God in our lives, is the same way. Simple steps, one at a time.
First, Take time every day to pray and then listen, it's communication with the Father.
When you listen to Him, He will guide your steps, and that will be good.
Secondly, Read the Word, read it daily, there are wonderful promises, timely directions, and in many places throughout the Word, just plan good wisdom and guidance that will benefit your everyday life.
Third, Ask Holy Spirit to be your Best Friend, you know that is something you have to work at, cultivating a BFF, right? But I promise you that if you will, He will! And He will help you through everything that is before you, if you listen and obey, He will do for you in you, and with you what no one else can ever do.
In Him I live, and move, and have my being! (Acts 28:17)
Greater is He that is in you , than he that is in the world! (1 John 4:4) and No weapon formed against you will prosper! (Isaiah 54:17)
Go forth and, Expect the unexpected, believe the unbelievable, and take dominion over the promised!

Keith Buchanan
Keith@TouchStonesNetwork.org